Home 01
May 12, 2021
2022-03-02 7:49
Home 01
glowing skin is always in...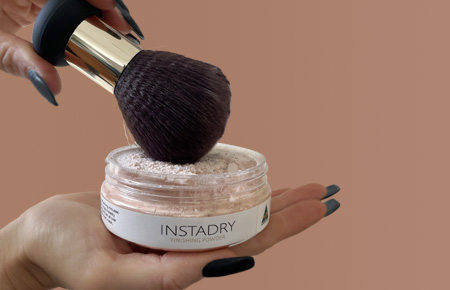 Instadry
Skin Care
Intansify
Shop by categories
Black Magic Tan is proud to offer an excellent range of spray tanning machines, kits, extraction fans and more, designed for a variety of business settings and budgets and backed with warranty.
As a boutique exclusive tan salon I know the importance of a good quality spray tan which is why we only stock Black Magic Tan - for the last 6 years my salon has been exclusively using Black Magic Tan and we wouldn't change - we have a huge client retention rate and I put that down to doing amazing, high quality tans that do not go orange and that last. Black Magic Products do not let us down.
Jess from Tan in the City
I've been getting Black Magic spray tans as a client for over 9 years and have always absolutely loved the result, so once I opened my own salon 4 years ago I knew Black Magic was 100% the tan I wanted to be using on my clients. The colour range is fantastic, something to suit every skin tone and desired outcome. The Argan range is my top pick! Highly recommend!
Genevieve
Eves Beauty in Queenstown
Best tanning product hands down! Have been in the industry over 12 years and after all the products I've tried this is number 1! Every one of my customers is happier than the one before! Another bonus is having wonderful customer service from Baz and Rachael! Thank you guys
For 9 years i've been using BM, hands down the most consistent in colour, odorless fast drying solutions on the market. It's made here in Australia ❤ that! Team BM are so knowledge, friendly and are always there to help you grow your business. I highly recommend BM to anyone looking for the best solutions in the market.
Absolutely fantastic company with excellent customer service and the products are amazing !!